They take social media by storm by partnering with the influential social media brand, Men With The Pot.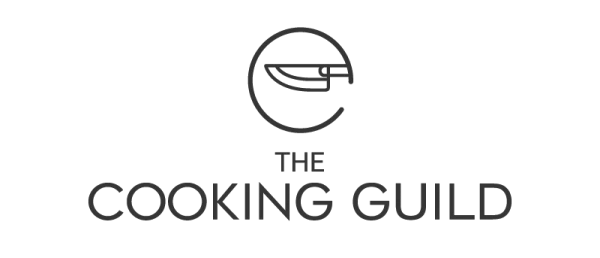 The Cooking Guild is a company that is dedicated to the art of knife-making and the love of cooking. It is made up of blacksmiths who are passionate about their craft of hand-forging custom-made kitchen knives. They prove that a sharp, well-balanced and high-quality knife is the best tool for chopping, slicing and preparing ingredients.
This mastery of the knife-making craft made waves on the internet when The Cooking Guild collaborated with Men With The Pot, a social media brand with more than 4 million followers on TikTok alone. This partnership highlights how the company's high-quality knives change the cooking experience.
The Cooking Guild offers a range of professional knives. These knife sets include their Master Series, Hand-Forged Series, Bushcraft Series and Onyx Series.
One of the knives in their Master Series is the Master Snazan Limited Edition Serbian Knife. Snazan stands for power and strength in the Serbian tongue, and this knife embodies that concept with its special features like an improved handle for enhanced ergonomics and grip.
The Guild's Hand-Forged Series include the Suraisu Hand-Forged Steel Slicing Knife, a blade that allows effortless cutting with great precision. With this as a kitchen tool, the whole cooking experience becomes efficient and exciting. The Hanta Versatile Precision Knife is an excellent offering in their Bushcraft Series. Its curved-shape, razor-sharp edge makes Hanta the perfect tool for kitchen or hunting in the great outdoors.
The Special Edition Damascus Steel Knife Set of their newly launched Onyx Series is forged using high carbon Damascus steel. The knives have a full tang handle with a polished ebony wood finish. This knife series strikes the balance of sharpness and sheer beauty. All knives in the Onyx set come with an exclusive Onyx branded sheath and premium custom packaging.
More information on The Cooking Guild's blades and accessories can be found at https://www.thecookingguild.com/ .
About The Cooking Guild
The Cooking guild has been dedicated to the art of hand-forged, bespoke knife-making for 20 years.
Media Contact
Company Name: The Cooking Guild
Contact Person: Curtis Wright
Email: Send Email
Phone: +44 7940022854
Country: United States
Website: https://www.thecookingguild.com/