Electric cars are already a common sight on our roads. Battery electric vehicles (BEVs) accounted for one in 10 new cars sold in the UK during 2020, representing a market share of 6.6% compared with 1.6% in 2019*.
But what about adapting existing petrol or diesel cars? Converting cars to run on battery power is already a well-established proposition within the classic car community, where the value of a desirable car can make the cost of conversion worthwhile. There's a thriving network of companies that offer bespoke conversions for just this purpose, and an increasing number of companies offering turn-key "restomod" vehicles, such as the MGB Roadster by Frontline Developments .
Of course, for every classic car fan who deems EV conversion an act of preservation, there'll be another declaring it an act of vandalism that devalues historic credentials, but that's a different (and never-ending) debate.
The divisiveness of electric car conversion in classics aside, there are other aspects to consider as conversion becomes more mainstream. With these specialist companies springing up and the cost of batteries coming down, is there a prospect that the average, everyday used family hatchback could be re-invented as an EV? And can you carry out the work yourself?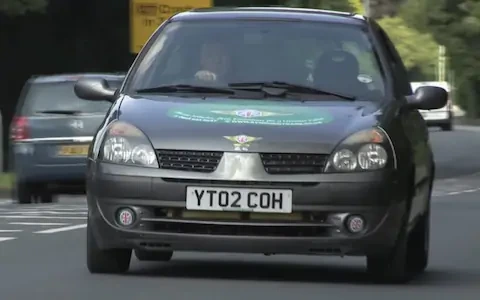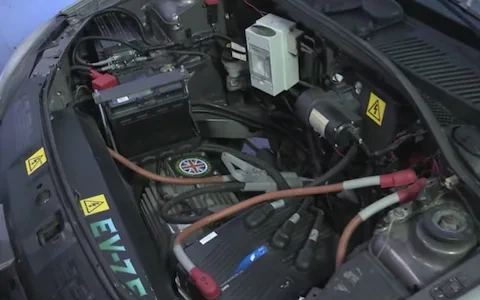 Kevin Sharpe, director of New Electric Ireland, says: "If you're a confident mechanic and you've already got a car you want to convert, it's possible for it to offer a 100-mile real-world range for under £2,000."
Purchasing the batteries and charging hardware necessary to do this could be the trickiest part. Sharpe recommends online community openinverter.org as a place to start for those confident home mechanics who want to source parts and convert their car to an EV themselves. The site offers a useful support network of other EV fans who have done it themselves and can offer plenty of advice.
Re-registering a car as a zero-emissions vehicle in the UK involves following the government's protocol for registering a "radically altered" vehicle. The forms are all available online , and you'll need to keep relevant receipts, the vehicle's original registration documents; photos of the conversion process and work carried out can help with getting the car approved.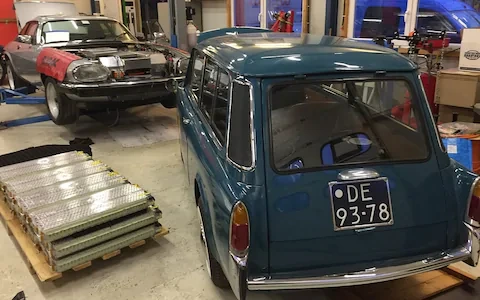 If you want to keep the car's original registration number, you have to get through a points system where, for instance, you get points for having an unmodified chassis and body, along with the original suspension. Keep enough of the car's parts intact and you can likely keep the number plate, but otherwise you'll need to get a new Q-prefix number plate (indicating a kit or conversion), which will also involve a Type Approval test costing up to £580.
If none of that puts you off, there are companies that offer courses on how to do the conversion work properly and safely; an exercise that's well worth doing if you're at all unsure of dealing with high voltage electrical work and want to execute the cheapest EV conversion possible. Without wishing to state the obvious, never work with electrics (high voltage or otherwise) unless you're extremely well versed in the safety and installation aspects.
Which is exactly why, for most of us, the idea of yanking an engine and gearbox out of a car and then facing the task of safely wiring a mattress of lithium-ion batteries into place is rather beyond us.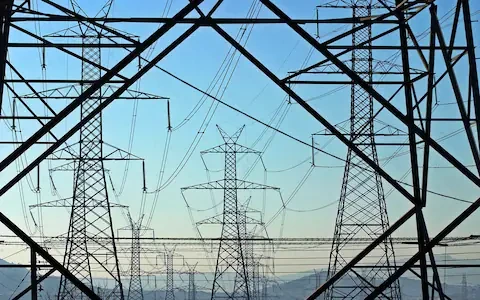 In fact, John Robinson, owner of Symphony EV-ZE, reckons that "as a private buyer, you're better off just buying a used [purpose-built] electric car with a manufacturer's warranty. Where conversion is best is for fleets of vehicles – taxis and buses, for instance – where the economies of scale makes so much sense.
"We also shouldn't be about taking combustion cars off the road. We should be taking them at the end of their combustion life and then, where the vehicle shell is still fit for purpose, converting and recycling them as EVs."
There's a half-way option for EV conversion If you want to keep costs down but don't want to scour the internet for all the relevant parts yourself; buy a kit. You can already buy these pre-made kits from sites such as everything-ev.com , which cost from £6,000 to £10,000 depending on specification of battery power and electric motors.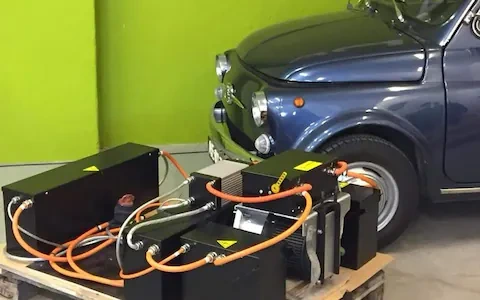 New Electric Ireland also plans to introduce EV kits in the next year or so. According to Sharpe: "For a kit with around a 200-mile range battery and with rapid charging, it would be around £6,500 and then it should only take half a day for fitment at your chosen garage. That would be using brand new batteries complete with a long warranty provided by the battery manufacturer."
If you don't want to fit it yourself, finding a nearby garage to fit this sort of ready-made battery conversion kit could be tricky, but many independent garages are already branching out into EV servicing, repairs and battery upgrades as demand begins to grow very quickly.
It's a natural progression for these same garages to offer full conversion with the kits, which are set to become available from a variety of different companies given the growing industry for aftermarket EV conversions.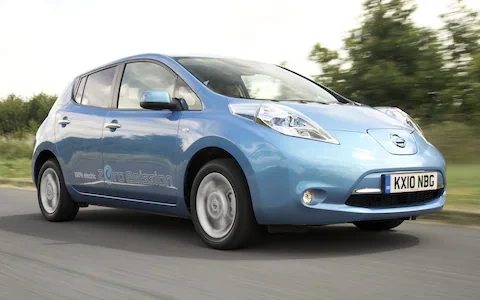 The cost of removing the old engine from your car and preparing the shell for conversion is, of course, going to be a significant additional cost but, there is the option of selling those redundant parts and likely making back much of the cost, especially if it's a sought-after petrol engine. Again, that's more true for classics than it is for everyday cars.
There is also a no-hassle option for EV conversion, where you simply drop your chosen car at the garage and have the trained experts do everything, and return it registered and ready to go. For this level of convenience, with a real-world range of up to 200 miles and with rapid charging, you're looking at a cost of between £20,000 and £25,000. As a guide, the longer the range you want, the more expensive it will be.
Given the cost, then, it's no surprise that the market for EV conversion currently resides mostly with classic cars. A cherished old car can gain performance and reliability, as well as an aspect of future-proofing, by converting to battery power, although ultimately it is likely to devalue the car in the eyes of many classic car lovers, so it's a decision that needs to be taken with caution.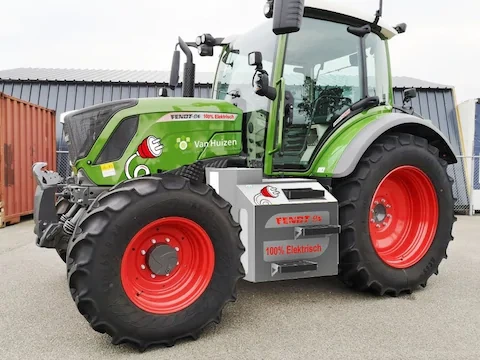 In answer to the above question, if you've got a perfectly solid yet perfectly ordinary car that you want to have converted by professionals, the much cheaper EV conversion kits are likely the best way. The problem is that – as Robinson of Symphony EV-ZE points out – for the average person, it's more convenient and cost-effective to simply buy a used, purpose-built EV.
Sharpe of New Electric Ireland also echoes that sentiment when he says that, right now, for anyone with an ordinary car they want to convert "it's best to wait until prices come down and conversion gets cheaper".
Ultimately, for now the costs simply don't add up, even if the environmental benefits do. Conversion means you can potentially double the life of a solid car body and chassis; provided the combustion engine is at, or near, the end of its life, and particularly if second-hand batteries are used, it is a solid, common-sense way to make the best and longest use of the energy and materials involved in producing cars and batteries.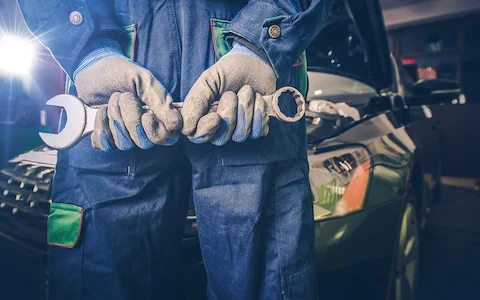 For all that, it's a small minority who will see that environmental win as reason enough to spend more on a conversion rather than simply buying a used EV. If costs and convenience of EV conversion kits do "get to a flat-pack point where anyone who can put a shed up can convert an EV", as Sharpe hopes it will, then it'll be a very different prospect.
EV conversion, then, is an increasingly common and accessible solution that makes absolute sense for those fleets of serviceable, commercial vehicles facing decommission, or for those wealthier classic car owners who will value the usability, performance and future-proofing aspect it offers – regardless of the fact that it may devalue the car in the eyes of many enthusiasts.
But right now, for anyone who isn't an experienced mechanic or willing to pay for the environmental benefits, the costs don't add up. Give it a few years, though, and it could well be a different story.
* Registration data from the Society of Motor Manufacturers and Traders (SMMT)
For new and used buying guides, tips and expert advice, visit our Advice section , or sign up to our newsletter here
To talk all things motoring with the Telegraph Cars team join the Telegraph Motoring Club Facebook group here